Print Design Services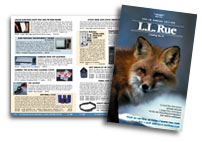 While it is important to have a good web site in today's business world, well-designed and executed print material remains a vital cornerstone to the marketing efforts of any business. With many years of experience offering graphic design and desktop publishing services for print, Delaney Design, based in Yarmouth Maine, can help you produce clean, professional looking print pieces to effectively convey your message. Print design services offered include any of the following:
Logo design & corporate identity
Business cards, letterhead & envelopes
Postcards
Brochures
Flyers
Catalogs
Advertisements
Newsletters
Invitations & announcements
Custom maps
Visit the portfolio page to view print design samples.
Photo Scanning, Retouching, and Printing Services
Delaney Design also offers photo scanning and retouching services as well as archival printing! Slides or negatives are scanned on a high end scanner, and digitally edited and/or retouched in Photoshop. You are provided with digital images or if you'd like, archival prints can be provided (up to 13"x19").
Fine art reproductions are also offered. Artists can have their works scanned or photographed and archivally reproduced up to 13"x19".
Please contact Delaney Design for more information or questions about print design services or any other services offered.